USA – -(Ammoland.com)- MOJO Outdoors announced today that their all new Elite Series Decoy Line, the next generation of spinning wing decoys, is now shipping to dealers!
All working parts are completely independent of the flexible decoy body.
MOJO Outdoors released the Elite Series King Mallard in 2017. The entirely new patent pending design was created with all working components attached directly to the support pole by a special structural housing.
The outside of this housing is crafted to fit precisely inside a flexible decoy skin, featuring a drop-in battery and built-in remote receiver, all resulting in a smoother, quieter, faster and more user friendly decoy.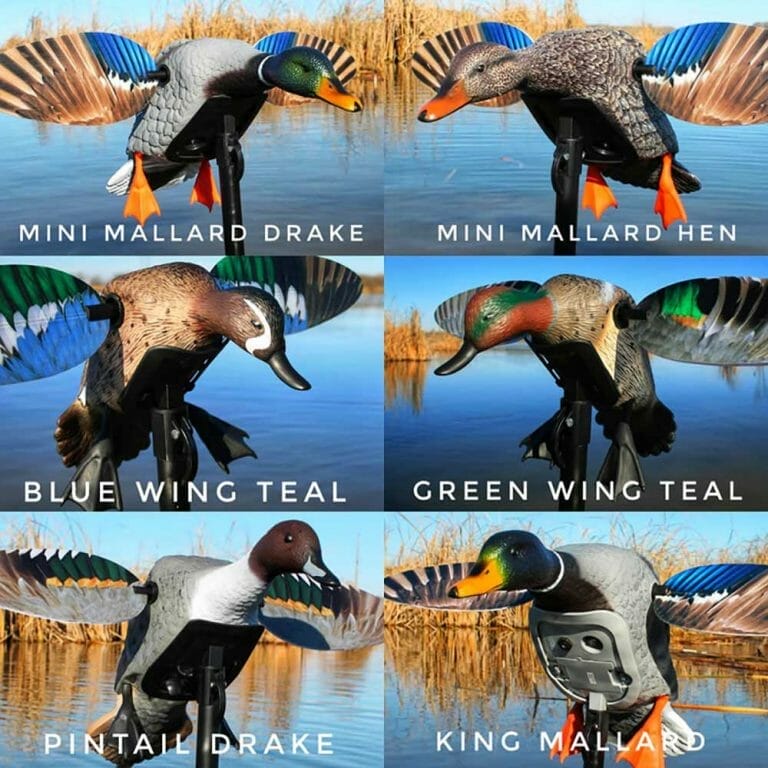 Expanding on the success of the King Mallard, MOJO has extended the series to other species and is proud to introduce the new lineup for 2018:
Elite Series King Mallard
Elite Series Mini Mallard Drake
Elite Series Mini Mallard Hen
Elite Series Blue Wing Teal
Elite Series Green Wing Teal
Elite Series Pintail
Elite Series Gadwall (coming soon)
Elite Series Woody (coming soon)
With the pinnacle technology along with years of combined waterfowl hunting experience within its walls, it is no surprise the next generation of spinning wing decoys were created by the experts at MOJO®.
Elite features include:
Solid component housing connects motor and wings directly to support pole
All working components contained in a specially designed housing, nothing supported by body.
Entire housing easily removed from body
Drop-in battery holder
Cam Lock support pole
Quieter flexible body
Check out MOJO®'s entire product line at www.mojooutdoors.com
Like us on Facebook: http://on.fb.me/1d17CoO
Follow Us on Instagram: https://www.instagram.com/mojooutdoors_official/
Follow Us on Twitter: https://twitter.com/Mojo_Outdoors
Subscribe to our YouTube Channel: http://bit.ly/1ahE2OZ
Sign up for our Mailing List: http://bit.ly/mojo-email-signup
About MOJO Outdoors:
MOJO Outdoors has long been recognized as the World Leader in Motion Decoys and Innovative Products. The reliable and effective designs have revolutionized the hunting industry and make MOJO® the go-to brand for beginners to experts. Constant research and field testing allows for the steady release of new and innovative products.
Brought to you by the Team who FOREVER changed the way you hunt. www.mojooutdoors.com
The post Mojo Elite Series Duck Decoys Now Shipping To Dealers appeared first on AmmoLand.com.