Opinion
USA – -(Ammoland.com)- Before I get started, let me thank you from the bottom of my heart on behalf of my entire family. The last seven months have been difficult at AAR Ranch (my house). With the exception of my two radio broadcasts, I've spent the last few weeks focusing on my family, in particular, my wife's full recovery after a frightening breast cancer diagnosis back in October of last year.
Today I can report here on these pages that after six chemotherapy treatments over an eighteen week period (and everything that goes with it) and a successful double mastectomy surgery, she has been declared cancer free. Many of you have sent prayers and well wishes to my wife and my family, and I want you to know that you made the difference. Thank you!
On to YETI Coolers! What the hell, right?
I mean seriously, what gives? When did coolers of any brand have anything to do with our gun rights? Here's my take (and I may be wrong) but the evidence thus far seems conclusive. Of course, I'm talking about YETI coolers and their apparent decision to bail on the NRA Foundation 501(c)(3) by asking for the removal of their products and discontinued use of logo's, etc. Where have we seen this dance before? It appears, if Marion Hammer is accurate and truthful, that YETI took a big, giant dump in their product on this one. Regardless, they're paying a terrible PR price for whatever happened, and again, if and only if Marion is right, deserve everything they get.
In a nutshell, Marion Hammer, past president of the NRA accuses YETI of pulling out of the Foundation, YETI then sends AmmoLand News a statement essentially calling her account a lie, Marion doubles down and tells YETI they're full of crap and then offers up a triple down:
"YETI severed ties with the NRA and is now engaging in damage control after a backlash from many of its customers. In early March, YETI refused to place a previously negotiated order from NRA-ILA, citing 'recent events' as the reason – a clear reference to the tragedy in Parkland, Florida. YETI then delivered notice to the NRA Foundation that it was terminating a seven-year agreement and demanded that the NRA remove the YETI name and logo from all NRA digital assets, as well as refrain from using any YETI trademarks in future print material.

While YETI is trying to spin the story otherwise, those are the facts. While Yeti can choose to run from the NRA, they can't run from the facts. Whether this is due to the recent cancellation of their IPO from their New York City owners is a question only they can answer."
The backlash she is referring to is columns like this, and people blowing up their YETI coolers filled with Tanerite or merely filling them full of holes. It's people like me telling listeners that I've bought a new RTIC brand cooler at one third the price (it delivers today, YAY!) and won't be using my two YETI's anymore. (I'm not going to blow them up, I'm considering selling them to someone and giving the money to the Second Amendment Foundation).
Yeah, the backlash has been swift and painful for YETI, and whoever in the boardroom decided to do whatever they did in today's charged political climate, whether it was innocent or not, really blew it and in the process, helped make a massive statement to the PC crowd and gun-grabbers. More importantly, this sends a message to any other company that thinks they might want to piss off gun owners after pretending to be one of us.
This fiasco is far more significant than a cooler.
I believe this whole dust-up sends the needed signal that we're sick and tired of the attacks on our way of life. We're fed up with being called murderers by 16-year-old teenagers, and we're tired of being spat upon by a bloodthirsty media quick to push the anti-gun narrative. In this case, the message is clear: If you pretend to be one of us then decide to play politics with our loyalty to your brand you will be dealt with swiftly and severely. You will find that this blade has two sharp edges and cuts both ways. The mere appearance of abandoning support for millions of NRA members (read: any lawful gun owner) who have been loyal customers will have painful results.
Whether this was a "misunderstanding" as YETI has called it or a more sinister move to join the other PC companies who sowed their oats, we no longer care. Fed-up law-abiding citizens are sending a message to YOU that your actions will be dealt with swiftly and you will pay the price for abandoning our loyalty. This is the straw that says (loudly) to other companies that we will act, and you must know that when we as a block decide to move, it is permanent. We don't blow with the wind like snowflakes.
Yes, this is much bigger than a cooler, right YETI?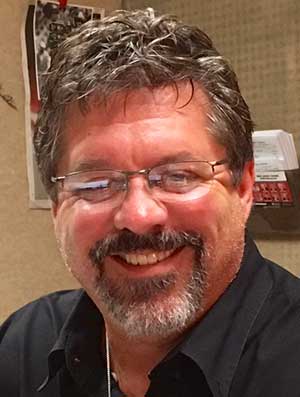 About Mark Walters
Mark Walters is the host of two nationally syndicated radio broadcasts, Armed American Radio and Armed American Radio's Daily Defense with Mark Walters. He is the Second Amendment Foundations 2015 Gun Rights Defender of the Year award recipient and co-author of two books, Lessons from Armed America with Kathy Jackson (Whitefeather Press) and Lessons from UnArmed America with Rob Pincus (Whitefeather Press)
The post YETI vs the NRA, It's About More Than Discount Coolers appeared first on AmmoLand.com.