USA -(Ammoland.com)- NovX, a new class of ammunition that is ballistically superior to standard ammunition, will be exhibiting in booth #14802 at the SHOT Show on January 23rd – January 26th, 2018 at the Sands Expo Center in Las Vegas, Nevada.
NovX has rocked the industry with their recent introduction of their patented cartridge. They have married two technologies, creating the most lightweight, accurate and devastating bullet to hit the firearm market.
By combining the ARX poly copper projectiles and SST NAS3 stainless steel shell casings, these cartridges deliver improved power, efficiency, velocity, accuracy, weight reduction, lubricity and cycle rates when compared to standard ammunition.
NovX ammunition is available in 9mm with four different variations: NovX 9mm ARX Engagement: Extreme Self-Defense and +P, NovX 9mm RNP CrossTrainer and +P. NovX combines the intellectual properties of a polymer/copper ARX bullet with the Shell Shock Technologies (SST) stainless steel casing and aluminum primer base, operating on the principle of Aero and Fluid Dynamics, not hydrostatic shock or mushrooming.
With the benefits of a self-lubricating and corrosion resistant stainless casing and the lack of lead fouling, firearms cycle faster and more reliably while shooting more accurately and burning cleaner.
The advanced polymer/copper bullet composition acts like a frangible round and mitigates ricochet when shooting into impenetrable surfaces or steel reactive targets at the range.
Plus, with emerging lead regulatory compliance issues in certain states, as well as indoor ranges, the absence of airborne and deposited lead is a significant advantage to the end user and range owners.
These bullets are faster, lighter and flies flatter than lead, offers less felt recoil, and creates absolutely devastating wound channels. NovX ammunition is the most effective, lethal combination of bullet technology in more than a century. Today the world discovers brass and lead had their chance.
Welcome to the new world.
The most innovative ammunition is now available. Stop by booth #14802 to get a glimpse at the product that will forever change your expectation of ammunition.
To learn more about the NovX brand and all it has to offer, please visit their website.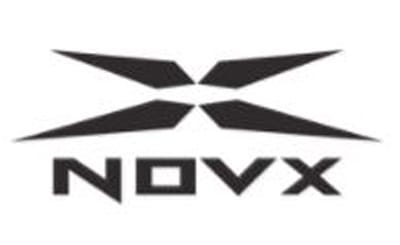 About NovX:
The NovX brand of ammo has been specifically created by Timberghost Tactical, LLC, a Georgia-based company, and combines stainless steel casings with poly/copper projectiles creating a new class of ammunition that is ballistically superior. Reduced Recoil. Match grade accuracy. Devastating wound channels. Welcome to the new world!
For more inforamtion, visit their website.
This post NovX Deliver Ballistically Superior Ammunition at 2018 SHOT Show appeared first on AmmoLand.com .