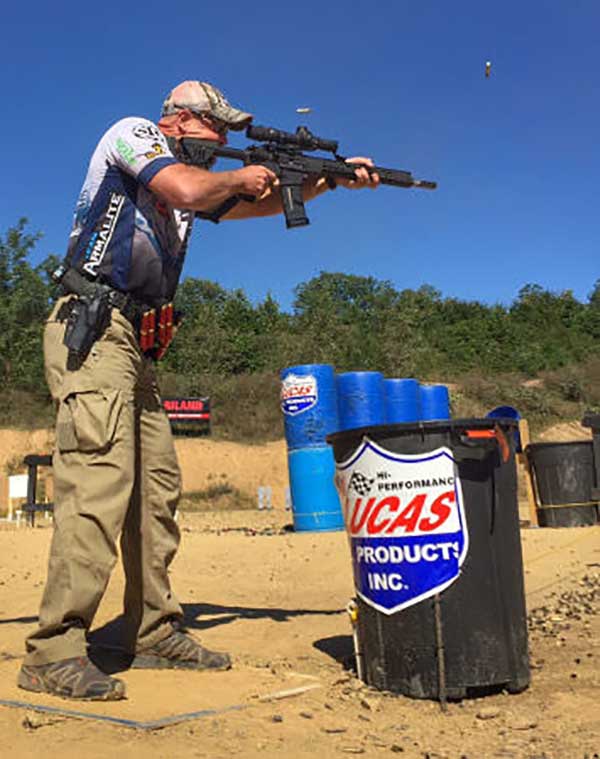 Phoenix, AZ – -(Ammoland.com)- Strategic Armory corps is proud to partner with Peacemaker National Training Center in Gerrardstown, WV, to announce the inaugural Armalite "Lion Cup" 3-Gun competitive series.
Armalite "Lion Cup" 3-Gun Competitive Series
This five match series will be hosted at Peacemaker National Training Center in the scenic hills of West Virginia. In typical Peacemaker fashion, this series will feature stages with a variety of target distances ranging from close-range to 500 yards.
Points will be tracked throughout the series with trophies and prizes for the top finishers being presented at the November finale.
Craig Beckman, Director of Marketing for Strategic Armory Corps, says, "We're very excited to partner with one of the most iconic facilities on the East Coast to launch the Armalite Lion Cup. It's going to be an exciting series to participate in for both amateur and pro level competitors."
In addition to the competitive stages, participants will have an opportunity to test and evaluate Armalite rifles and other Strategic Armory Corps products in match-type demonstration scenarios.
The first match of the series will be held in March. Registration is now open and can be found on the webpage: www.peacemakernational.com/armalite3gunseries
You can also follow the series on Facebook: https://www.facebook.com/armalite3gunseries
About Armalite:
Armalite is the originator of the legendary AR-10® rifle. For 60 years, Armalite's commitment to excellence has made our firearms the choice of military, law enforcement and sport shooters worldwide. Armalite has one of the broadest product lines in the firearms industry. They manufacture semi-automatic rifles in 5.56mm and 7.62mm calibers, as well as long range bolt action rifles in .308 Winchester, 300 Winchester Magnum, .338 Lapua, and 50 BMG. Armalite is a subsidiary of Strategic Armory Corps. For more information on the company and products, visit: www.armalite.com.
This post Armalite & Peacemaker Training Center Announce 2018 3 Gun Series appeared first on AmmoLand.com .