USA – -(Ammoland.com)- AmmoLand Shooting Sports News is endorsing Scott Bach for 2018 NRA Board of Directors.
"Scott is an experienced and effective fighter for your right to keep and bear arms. His leadership in the state of New Jersey has been instrumental during Chris Christie's time as Governor and is now needed more than ever with the election of rabid gun banner, Phil Murphy, to the office. Please vote for Scott Bach for NRA BOD" ~ Fredy Riehl, AmmoLand News, Editor in Chief.
A gun rights leader in the most hostile territory imaginable for nearly two decades, Scott Bach has redefined the meaning of "relentless" as he has repeatedly beaten the odds, often leaving gun-ban politicians stunned, embarrassed, and defeated.
He left his legal career behind to pursue his true calling – the defense of Liberty against those trying to extinguish it. Often demonized in the liberal media, and sometimes the target of death threats from those who preach "tolerance," Scott leads one million gun owners, hunters, sportsmen, and sportswomen in the Northeastern U.S.
Scott's background and record of accomplishment speaks for itself:
Improved Carry Laws in 3 States
Defeated Numerous Gun Bans Against Impossible Odds
Obtained Historic Pro-2A Vetoes, Executive Actions & Pardons
Helped Reinstate NJ Bear Hunt After 30-Year Ban
Sued Several States and Towns Over Unconstitutional Gun Laws
Sued the Port Authority of NY & NJ For Harassing Gun Owners
NRA Board Member & Benefactor Member
Founding Chair, NRA Right to Carry Committee
Vice Chair, NRA Public Affairs Committee
Executive Director, Association of New Jersey Rifle & Pistol Clubs
Knife Rights Advisory Board Member
Former Police Captain
Numerous National Media Appearances
Regularly Debates Anti-Gun Extremists
Attorney Licensed In Multiple States
Trained With Col. Jeff Cooper, Gunsite Founder
Trained With Clint Smith, Thunder Ranch
Outspoken Advocate for Right to Carry
Former Congressional Staffer
Former Intern, U.S. Court of Appeals, Second Circuit
Former Intern, U.S. Attorney, Southern District of NY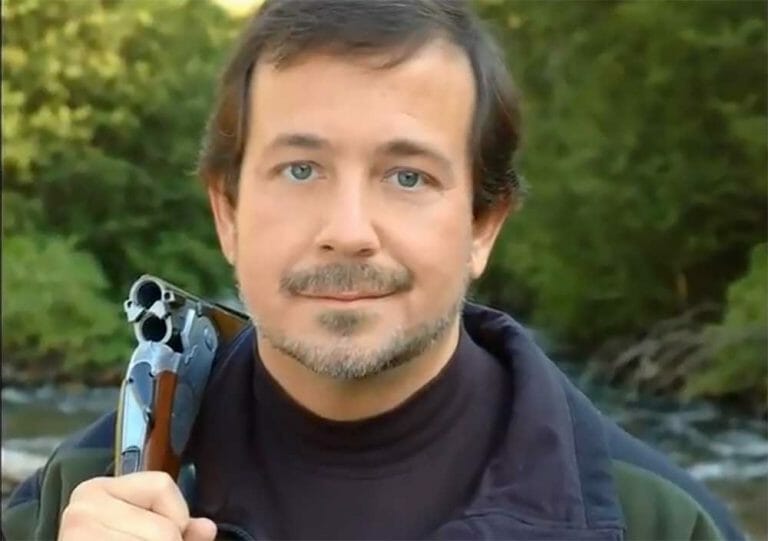 Read what Other Leaders Say About Scott Bach:
"Scott Bach is one of the greatest fighters for the Second Amendment in the United States." – Robert Unkovic, National Co-Chairman, President Donald Trump's Second Amendment Coalition

"Whether he's reinstating much-needed bear hunts or defeating senseless gun bans, every New Jersey gun owner benefits from Scott Bach's dedication to freedom." – Wayne LaPierre, NRA Executive Vice President and CEO

"Bach has the energy of any three other people. When there is work to be done, Scott rolls up his sleeves. When there is a crisis, you can count on him to be there." – Alan Gottlieb, Founder, Second Amendment Foundation

"Scott Bach has been a fierce advocate for New Jersey gun owners, with a significant record of achievement despite overwhelming odds." – Chris Cox, Executive Director, NRA-ILA

"Scott Bach is one of the hardest working 2A advocates in America fighting in one of the most difficult 2A battlegrounds and making a difference." – Doug Ritter, Chairman, Knife Rights, Inc.

"Through sheer force of will, he has defeated gun bans in a State House controlled by anti-gunners, and used the courts to advance a pro-Second Amendment agenda." – Sandy Froman, former NRA President

"New Jersey gun owners owe a debt of gratitude to Scott Bach, their vigilant guardian of 2A rights. Without Scott's tireless efforts, every gun safe in the State would be empty." – Evan Nappen, Esq., Gun Rights Attorney and Author

"Scott Bach is truly the behind-the-scenes hero of the 2A resistance in New Jersey." – Anthony Colandro, Gun For Hire Radio
This post AmmoLand News Endorses Scott Bach for 2018 NRA Board of Directors ~ VIDEO appeared first on AmmoLand.com .